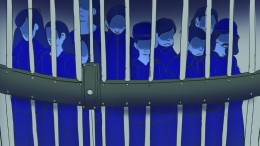 In a recent CBC interview, Howard Sapers, the Correctional Investigator of Canada, outlined some of the most recent statistics on prison populations and incarceration rates in Canada. They show dramatic increases in the number of Aboriginal people incarcerated in Canada, which can only be described as proof of the systemic racism inherent in our country's judicial system.
25 per cent of the incarcerated population in federal correctional facilities are of Aboriginal ancestry. In the Prairie provinces, this rises to 48 per cent. When looking at Aboriginal women independently, over 36 per cent of women in Canadian prisons are of Aboriginal ancestry.
These numbers are staggering, but even more so when compared to the statistics from previous years. To put this into perspective, Aboriginal people made up 4.3 per cent of Canada's population in 2011 (the year of the last census).