The Manitoba wedding social — an iconic tradition to some, a tacky social scourge to others, but something unique to our province, and one of our numerous questionable points of provincial pride.
Filmmaker Tavis Putnam saw the solicitation of potential social guests as a situation rife with comedic potential.
"I wanted to raise money to make a movie by having a social," Putnam explained. 
"I thought, 'oh, well there should be a scene at a social in this movie if we're going to have a social to raise money for it.' And then the idea of having this guy go around and try to get people to go to a social kind of came to me."
The movie, A Social, will be playing Oct. 13 to 15 at the Cinematheque, and was shot on a very low budget. The production team consisted mainly of Putnam, who wrote, directed and starred in the film, as well as cinematographer Jesse de Rocquigny and Tom Groom, who handled location sound. 
The film's plot is a familiar one to most in our fair city. Ross, the protagonist, is pestering acquaintances and friends to come to his mom's wedding social, which is deemed "The Manitoba wedding social to end all Manitoba wedding socials." 
Ross isn't the most socially smooth guy, and trying to sell someone on actually attending a social is a bit of an uphill battle. The comedic thrust of the movie comes from seeing Ross fumble his way through a series of doomed pitches to a cast of eccentric and recognizable Winnipeg characters.
The social is just one of the dubious points of civic and national pride we in Manitoba cling to, and our flimsy provincial identity as Manitobans and Canadians is something that Putnam hoped to explore in the film as well.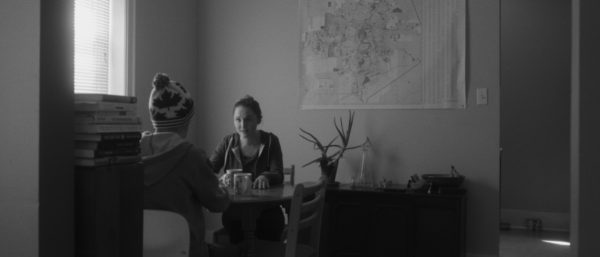 "As a colonial country, it feels like when people talk about Canadian culture they are mostly just talking about white Canadian culture," he said. "I think that in itself is kind of funny because Canada takes so much from other places."
The film itself is shot in gorgeous widescreen black and white, giving it a serene detachment and slight melancholy that adds depth to the cringy comedic situations and quirky characters. 
The movie is also set in the dead of a Winnipeg winter, which lends it a uniquely Winnipeg-y lonely coldness, a quality of our fair city that Putnam also hoped to explore.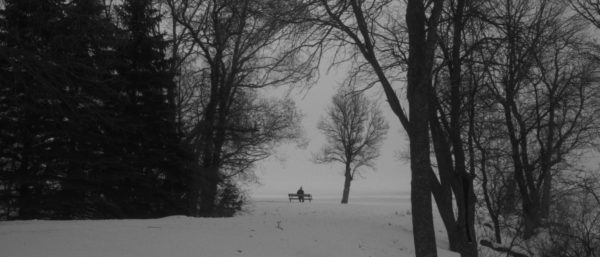 "To me it is a very isolating place to live, especially in the winter," he said. 
"The city's so spread out, and there's essentially no public transit and it's so sparsely populated."
The loneliness of Winnipeg informs Putnam's characterization of Ross, a sympathetically awkward and sincere guy who is desperate for community and belonging.
"This character I sort of see as a very extroverted person who wants a lot of social interaction and wants some kind of community," Putnam explained. "But he can't, he can't get it because his social skills are so terrible."
Underscoring this desperation is the recurring use of front-facing cellphone camera footage from Ross's vlog to an imagined audience of fans. These bits filmed in colour also serve as a visual contrast to the bleaker black and white sequences. Beyond these early screenings in Winnipeg, Putnam hopes to get the film on the festival circuit.
A Social is screening Oct. 13 to 15 at the Cinematheque. More information and tickets can be found at winnipegfilmgroup.com/event/a-social/2022-10-13/.