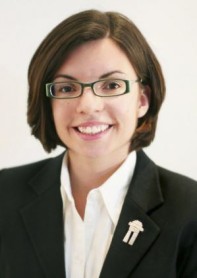 This week two federal NDP leadership candidates, MP for Churchill, Man. Niki Ashton as well as MP for Parkdale-High Park (Toronto) and former President of the NDP Peggy Nash, stopped by the University of Manitoba on their campaign trail. The Manitoban had the opportunity to interview both Ashton and Nash. Here is a portion of those interviews:
Niki Ashton
Sarah Petz:
If elected as the leader of the NDP, how would you work to ensure the needs and interests of students are best represented in Parliament?
Niki Ashton:
MP, Jack Layton had asked me to be the post-secondary education critic, so I worked with the student movement across the country, from different universities and institutions.
The recurring theme is that the cost of our education today is the highest ever in history. We have the highest levels of student debt, and these trends are debilitating in terms of the quality of life that we ought to have. There are statistics that show that our quality of life will be lower than that of our parents, and that is partly because the cost of our education is so expensive.
If I was elected leader, one of the things I would do is work to bring in a post secondary education act, of course respecting provincial jurisdiction, but recognizing that there's a federal role that the government needs to play, that there needs to be a concrete fund that goes towards education.
SP:
Bill C-10, the conservatives omnibus crime bill, and Bill C-18, the dismantling of the Canadian Wheat Board, are arguably two of the most divisive issues amongst Canadians right now. How would you work to address the concerns that many Canadians have with these policies?
NA:
Bill C-10 is built upon the politics of fear of the Conservative government. Crime has been dropping in our country, and basically, they've put forward an agenda that [ . . . ] does not reflect the realities of our society.
Many experts have shown that, because of Bill C-10, more aboriginal people, more young people will be going to jail, and we also know that the cost on provinces will be much higher. It will have costs that don't involve rehabilitation, costs that could have gone towards prevention, that could have gone towards community programming.
I represent some of the poorest communities in Canada [ . . . ] communities where a lot of young people fall through the cracks and end up going to jail. Instead of using that money to punish people, we should be starting at the beginning, and looking at ways to ensure that young people are active, healthy, and not getting involved in criminal activity.
We need to come up with real, evidence based policy, fact-based policy, and ways that we can support young people.
In terms of the Canadian Wheat Board, I was very involved in fighting to maintain it, it's a huge part of our economy in Manitoba [ . . . ] rural communities across the prairies will lose out because of the dismantling of the Canadian Wheat Board.
We saw the most undemocratic approach from the Harper government on the Canadian Wheat Board [ . . . ] they disobeyed the law, as the federal court pointed out, and in addition to that, it was shocking to me that an institution that has been around for 75 years, that has shaped the economy of the prairie provinces was dismantled in five weeks.
I saw firsthand how the government didn't want to hear from experts, didn't want to hear from farmers. I think it's wrong, and I don't think it reflects our values in Canada, where we believe in fairness, where we believe in respecting democracy, and where we believe that our local economies need to benefit Canadians first, not multinational corporations.
SP:
There have been comments in media made that this leadership race has been overshadowed by the legacy of Jack Layton. How do you respond to that?
NA:
Many Canadians became really inspired by the work of Jack Layton. He was a true leader, and I would count myself as [ . . . ] part of the Jack Layton generation, because I feel like so many young people were inspired by Jack Layton's message.
But Jack's message wasn't just about a personality, it wasn't about somebody who was a funny guy that was laid back and really approachable, he espoused ideas that I believe were fundamentally Canadian: that we need to eradicate inequality, that we need to fight for Canadian jobs and Canadian communities, that we need to fight for justice of aboriginal people, that we need to make sure that young people aren't in the background of the picture. [ . . . ]
That's what I think is the important part to hold from [Layton], that people were drawn to his personality, but that his message resonated with Canadians. That's what we need to build on during this race, and what we need to build on from here on in.
Peggy Nash 
Joanna Graham:
What is your vision for post secondary education in Canada?
Peggy Nash:
My vision is one where post-secondary education is accessible. Post-secondary education is not accessible if tuition fees are a barrier. What I would like to see happen is transfers to the provinces [ . . . ] so that provinces can reduce tuition fees — except for Quebec, which has to right to spend the money however they see fit.
I'd also like to see loans that are given to students without interest, because I think that otherwise it's disproportionately penalizing low income students, and I'd really like to see more job opportunities for young people.
I've put the whole issue of jobs and the economy at the heart of my campaign. If young people can't find meaningful employment after they graduate, they're facing a trap, with student debt that they can't pay off [ . . . ] that's obviously not fair, but it's also not good for our overall society or economy. We need young people to be able to make their contribution.
JG:
How does environmentalism play into your platform?
PN:
What I have released is a green cities platform, which includes showing leadership at the federal level for energy efficiency in building standards, both new and old. Now some cities, and some provinces, are just doing this, setting standards but I'd like to see the federal government show leadership in terms of setting benchmarks for provinces and cities to reach. [ . . . ]
I think the government should be doing everything possible to help people make their homes more energy efficient. When new homes are built, they should be energy efficient, and all government buildings should be energy efficient.
JG:
What are the main issues you would handle differently then the current Harper government?
PN:
Well, I would respect our international obligations like the Kyoto accord, which is not perfect but I'd at least be trying to move our country in the right direction, so that we're reducing greenhouse gas emissions instead of increasing them [ . . . ].
JG:
What is your stance on Bill C-10?
PN:
I'd like to review that law because [ . . . ] it's extremely expensive to incarcerate more people, it's been found that there is less ability to rehabilitate criminals and repeat criminals.
Having said that, if you live in a community that faces a higher crime rate, even though crime is overall declining in Canada, [ . . . ] you obviously want to be safe. So I think we need to make sure we've got adequate police enforcement.
Something that we also know is that greater inequality in society leads to crime. Inequality is growing in Canada, whether it's First Nations people who are living in third world conditions, or young people that can't get a decent job, so we have broader social issues to deal with [in relation to crime].
I don't think emulating the approach taken by republicans in the U.S. is going to necessarily achieve the outcome that the Conservatives have said they will achieve.
JG:
And your stance on the Canadian Wheat Board?
PN:
I spoke in the House of Commons in favour of the Wheat Board. It's something that has been beneficial to farmers for 75 years, was not supposed to be dismantled without a democratic vote by farmers, which did not happen. A survey of Canadian wheat farmers has shown that the majority want to CWB to stay.
Our concern is that when they dismantled a similar board in Australia, it led to greater corporate concentration. A lot of smaller, family farms went out of business, and it ended up more foreign owners of agriculture.
I think food security is very important, and I think we want to make sure that our farmers are protected, and that they're getting the kinds of prices that can cover their costs and allow them to be successful.  I don't think it's beneficial to our food security if there is increasing corporate concentration in our food industry.