As a new semester gets underway, University Centre is a hub of activity.
There are tables for student groups and companies trying to recruit new members and customers, and a sea of new and returning students in almost every direction.
For new students in particular it can be difficult to navigate the campus.
First-year students will have enough trouble adapting to their class schedules without the added confusion of learning the ins and outs of their new environment.
Here we provide an introduction to UMSU businesses – the businesses managed by your student union for the benefit of their members.
They're meant to improve the campus experience and provide critical services to students.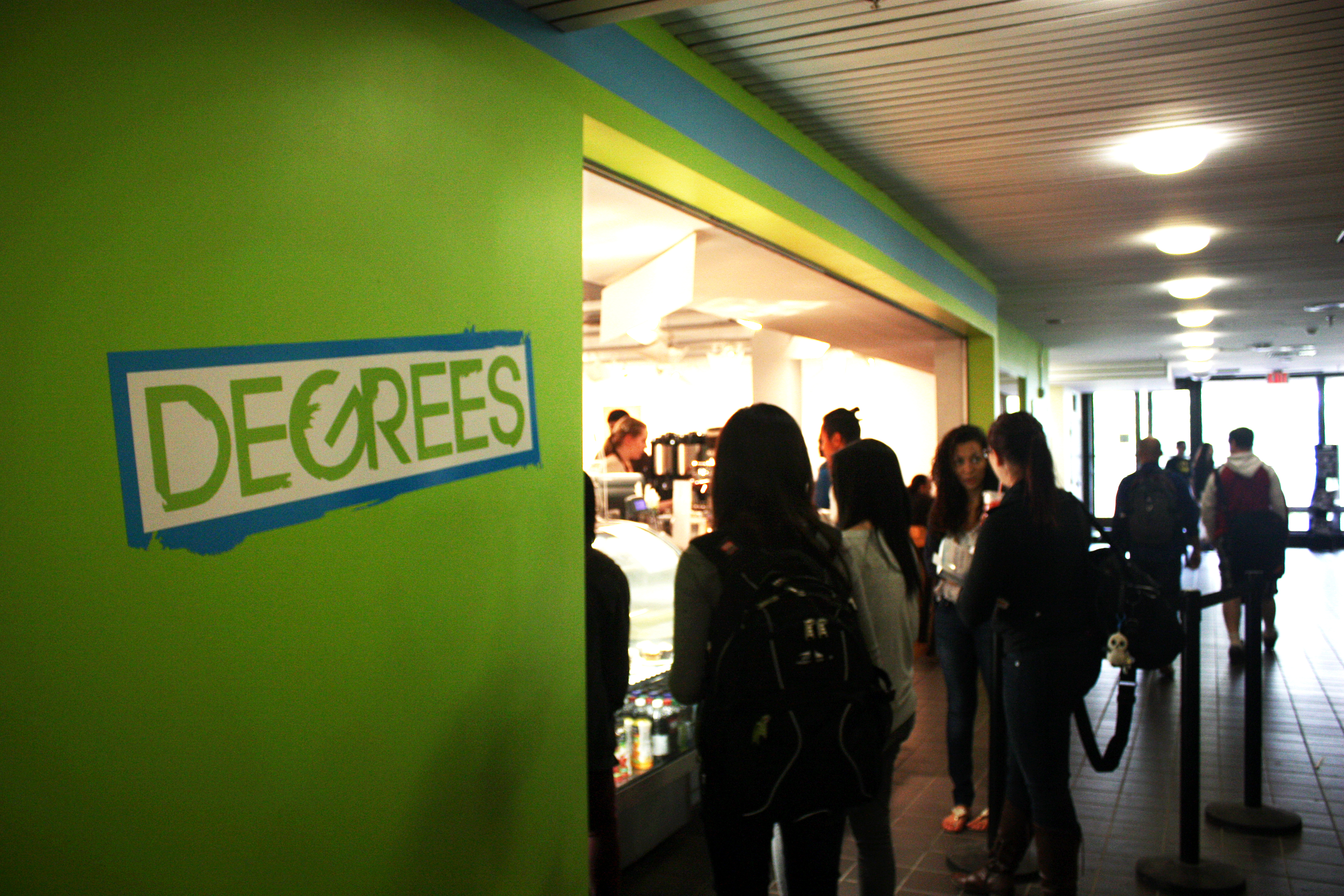 Degrees Restaurant
Hours:
Monday to Friday: 8 a.m. to 8 p.m.
Monday to Friday (after-hours takeout): 8 p.m. to 10 p.m.
Saturday: 11 a.m. to 7 p.m.
Sunday: Closed
For most students, finding a comfortable place to eat is one of the key components in creating a routine on campus. Located on the third floor of University Centre, Degrees offers a cordial atmosphere and good eats. It features halal food options and a wide variety of vegetarian dishes for students who don't eat meat.
Degrees manager Thomas Blumer says that this year there will be a greater emphasis on baked goods at Degrees.
"The baking is a huge and very new element to Degrees," said Blumer. "I think we're actually at a point this year that we can do so much more.
"Everything you see that says 'baked in Degrees' was actually done in-house, as well as utilizing a lot of local ingredients in doing so. We'll be also be able to do birthday cakes, and torts, and desserts now. So I'll be hoping that the community on campus will see and recognize this as well, that they can actually purchase cakes, birthday cakes, here on campus. Made locally and fresh. It's going to be exciting."
G.P.A.'s Convenience Store
Hours:
Monday to Thursday: 8 a.m. to 9 p.m.
Friday: 8 a.m. to 8 p.m.
Saturday & Sunday: 11 a.m. to 4 p.m.
G.P.A.'s is the student-union-run convenience store located on the first floor of University Centre.
The convenience store features a number of snacks and drinks, as well as newspapers.
G.P.A.'s benefits from its location, being directly on the path through UC's main walkway. It's often the fastest and closest place for students to grab food while transitioning from class-to-class.
Digital Copy Centre
Hours:
Monday to Thursday: 8:30 a.m. to 7 p.m.
Friday: 8:30 a.m. to 4:30 p.m.
Saturday & Sunday: Closed
Printing and getting photocopies on campus can be a hassle for those who aren't familiar with the process or where to go.
Fortunately, the digital copy centre, located on the main floor of UC, is there to assist students with all their printing needs.
The Digital Copy Centre does bulk digital print orders, colour prints, transparent slides, covers for reports, and binding. They also have self-serve photocopies available at the front of the store.
The Digital Copy Centre is the main place to get copies of the popular Grant's Self-Help Study Guides. The study guides are available for several math and statistic classes including Basic Statistics 1, Basic Statistics 2, Intro Calculus, Calculus for Management, Calculus 2, Linear Algebra, and Matrices for Management.
Archives Used Bookstore
Hours:
Monday to Wednesday and Friday: 9 a.m. to 5 p.m.
Thursday: 9 a.m. to 7 p.m.
Saturday & Sunday: Closed
For students who've put off buying their textbooks (or those who make it to the next semester), Archives might be able to save you some money.
This used bookstore, located in 107 Helen Glass Centre, sells textbooks on consignment. Students who are done with their textbooks are able to drop them off at Archives with a requesting price. If the book sells, the owner can return to pick up 80 per cent of the selling price.
Although the University of Manitoba bookstore occasionally buys back books for resale, it's at a set price and only certain books are accepted.
As such, Archives allows students to sell editions of books that are considered out of date. Remember to stop by Archives with your books after the semester is over if you'd like to sell them.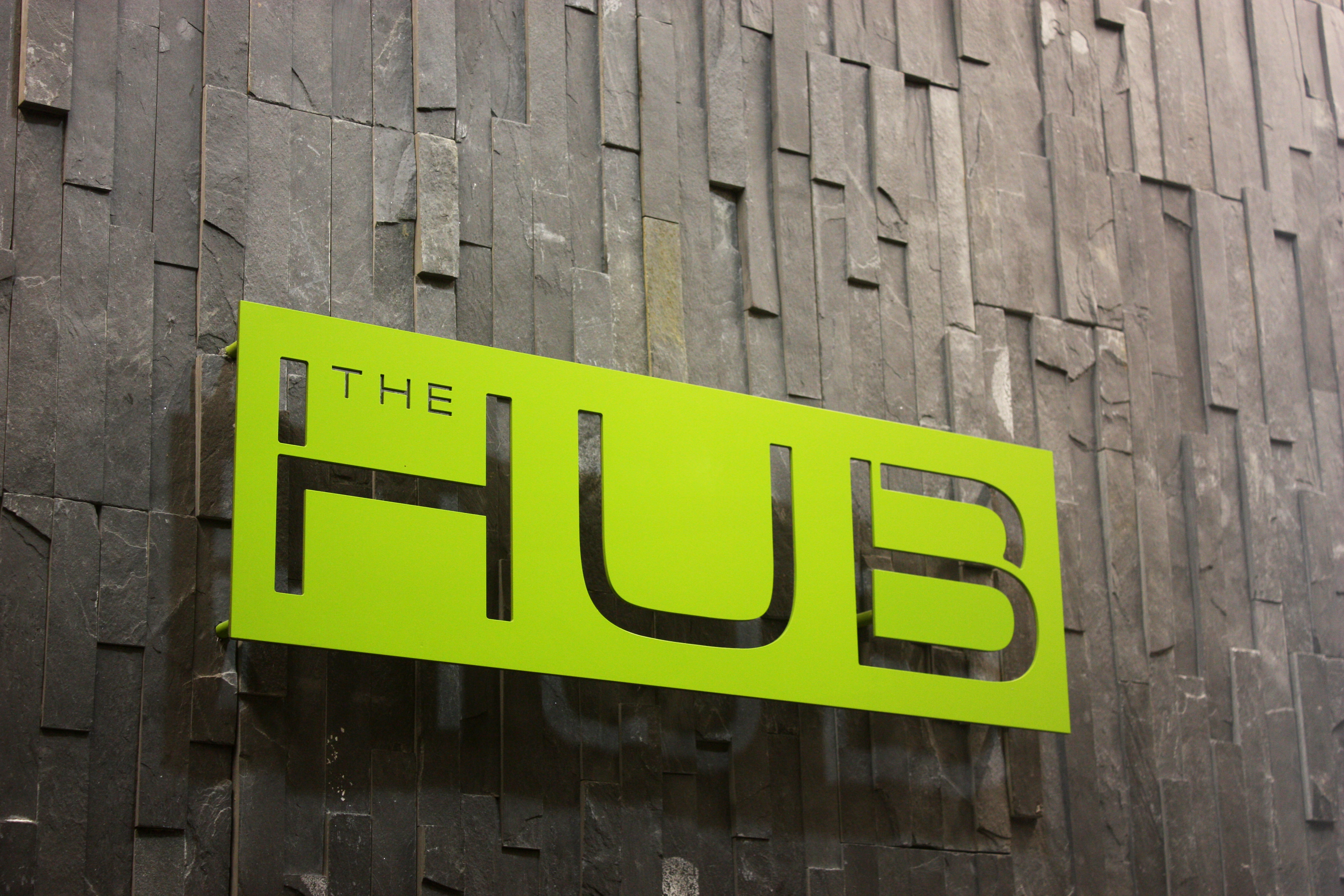 The Hub – Campus Community Pub
Hours:
Monday & Tuesday: 11 a.m. to 1 a.m.
Wednesday to Friday: 11 a.m. to 2 a.m.
Saturday: 8 p.m. to 2 a.m.
Sunday: 5 p.m. to 1 a.m.
Situated on the third floor of University Centre, the Hub is UMSU's pub and the primary drinking establishment and nightlife centre on campus.
The Hub serves grub that Jack Jonasson, manager for the Hub, calls "high quality bar foods," including chicken wings, quesadillas, enchiladas, vegetable wraps, and burgers.
The Hub is popular for its Wednesday night Rez Night, where students living on campus get priority entrance and $2 flights of beer are available.
IQ's Café & Billiards
Hours:
Monday to Thursday: 8 a.m. to 12 a.m.
Friday: 8 a.m. to 2 a.m.
Saturday: 12 p.m. to 2 a.m.
Sunday: 12 p.m. to 12 a.m.
Also situated on the third floor of University Centre, IQ's is used as a pool hall and open space for students to sit, talk, and drink Starbucks coffee.
Pool table rental is $7.25 an hour, but tables can be rented by the minute for people who only want a short 15- to 30-minute game.
IQ's also features Global Bubble Tea, a small bubble tea vendor, accessible from inside its front entrance. The UMSU executive has identified setting up a new sushi restaurant called UMSushi in its place as a priority in the new year.
While it does offer some food, mostly provided by the Degrees kitchen, the real appeal of IQ's is as a place to lounge. The ample seating room, large television, and billiard tables ensure that the café maintains its own distinct niche amongst the UMSU businesses.
These businesses are run for students by your student union. They're here for your benefit.
In the coming weeks, as you explore the U of M, make an effort to stop by the various UMSU businesses and incorporate them into your mental map of the campus. Stop by Degrees for some chicken fingers or a wrap, play a game of pool at I.Q.'s, or ask some classmates to join you for drinks at the Hub after an evening class.