What is "new music?"
In 23-years of attempting to answer that impossible question, the Winnipeg Symphony Orchestra's (WSO) annual New Music Festival (NMF) has explored the peripheries of contemporary music, purposefully blurring the lines that distinguish pop from classical music. The resulting arrangements, hatched from the experimental minds of artists from different worlds, present inventive pieces unique to the festival. The blinders come off; the potential for collaborative masterpieces emerges; the artists actively participate in redefining new music.
Music director Alexander Mickelthwate's conception of what constitutes "classical" music has changed dramatically in his eight years with the WSO. "It seems that [Aaron] is just completely free and does whatever he wants, and that's kind of refreshing: it's different, it's strong, it's real. He doesn't have to cater to anybody; he doesn't [appear to] care about the audience or anything. It's purely what he feels in that moment, truthfully. That's really interesting to me personally."
Far from the traditional training of classical musicians honing their craft in the conservatory, the artistic trajectory of new music composers, like Canadian electronic artist Aaron Funk (Venetian Snares), produce novel approaches to composition.
Negotiating chaos
This unconstrained approach invites an element of uncertainty, a chaos factor that leaves a lot of room for unexpected outcomes. There is always the possibility that things do not quite transpire as planned.
"It's definitely more experimental, and I don't know how things will work out balance-wise and everything-wise for a couple of pieces this year. It's more disconcerting, but also more creative. We have to have a couple of those pieces that are just really at the edge of everything," says Mickelthwate.
Case in point: there will be a reimagining of select works by Frank Zappa and Owen Pallett (Final Fantasy), and even an opera, written by filmmaker Jim Jarmusch and composer Phil Kline, performed by the male vocal assemble Hilliard.
Pop Nuit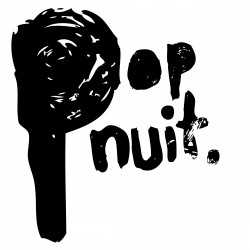 Now in its second year, Pop Nuit (PN)—a two-night showcase of unorthodox "pop" artists—also promises to defy expectations and undermine certain assumptions about new music.
The brainchild of Royal Canoe keys and synth player Matt Schellenberg, this subsection of the NMF aims to cover the pop spectrum and introduce offbeat acts to the local crowd: musicians like circular-breathing saxophonist Colin Stetson and violinist/loop-pedallist extraordinaire Hannah Epperson.
The idea for PN came to Schellenberg when on tour last year. He and band-mates were listening to a lot of avant-garde music that did not fit neatly under the pop music banner.
"Colin Stetson, for instance: not a pop musician in any way. There's no verse, there's no chorus, and yet he's not considered a classical musician either. He kind of exists within the pop arena; he gets [short-listed] for the Polaris prize, goes on tour with Arcade Fire – that's pop or rock, for lack of a better term."
When Schellenberg approached NMF organizers they were already entertaining ways in which they might appeal to a younger audience. Schellenberg made the acquaintance of Mickelthwate while collaborating with the WSO in a previous band (The Liptonians); he used this as leverage to broker a meeting with WSO directors.
"I wrote an email to the WSO's director of operations, and he said 'let's meet about it.' I brought my laptop in and showed a bunch of WSO people music that I thought would fit. I had some pretty grand ideas," says Schellenberg.
Through their connections and stature in their respective corners of the international and local music scene, the relationship between Mickelthwate and Schellenberg has proven mutually beneficial.
The New Music Festival runs from Jan. 25-31.