Arctic life. An experience unique in and of itself, yet, not entirely different from that of southern Canadian living.
As the Arctic provides a highly niche climate to live and work in, I thought it might be worthwhile to provide insight to the South on what a typical day in Iqaluit, Nvt. might look like for me. 

6:30 a.m. — wake up
During this time, I like to enjoy a shot of espresso and ponder the vast landscape of frozen tundra seen through my window as I prepare for the workday. 
Depending on the time of year, I may wake to sheer darkness or blazing sunlight. 

7:45 a.m. — head to the office
To get to the office, few modes of transportation are readily available. You can drive, take a cab or walk. If you wish to brave the cold, I highly recommend that you bundle up well. As many full-time Nunavut dwellers will inform you, we just went through one of the longest cold snaps in recent years, consistently reaching temperatures as low as -49 C from January to March.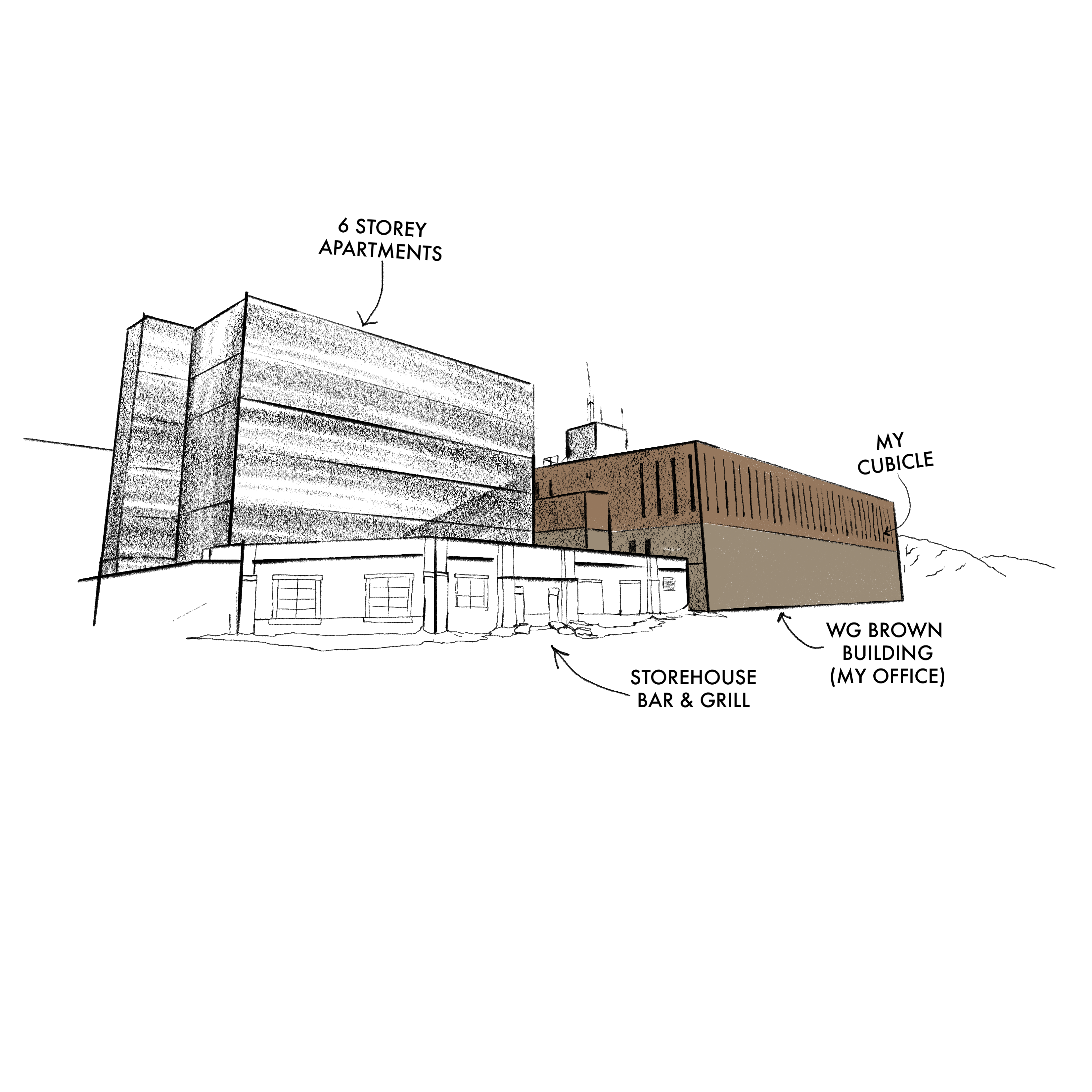 8 a.m. to 5 p.m. — workday
On the grind, I work away at the numerous projects I am involved with as a facility planner for the government of Nunavut. Much of my time is spent on the computer or in meetings, with outings to sites taking place on occasion. 
When taking breaks, I like to visit other facilities within the large Astro Hill building complex such as the Caribrew Café, where I am greeted by many friendly, and now familiar, faces on the daily.

5 p.m. — end of the day
Alas, the end of the workday has arrived. Depending on the day, I might take part in a few different activities before having dinner and winding down. 
Groceries: Arctic Ventures and Northmart are the two main grocery facilities in town. Throughout my stay, I have grown to admire the appallingly high prices of the commodities they have on display. 
Gym: If my grocery supply is in order, perhaps I will make my way down to the Aquatic Centre, Iqaluit's newest and foremost gym facility. I like to take part in cardio, weightlifting and swimming. Though, anything regarding fitness is within arm's reach.
Theatre: The Astro Theatre is the only movie theatre in town. It has two screens that play a wide variety of film genres to accommodate the many diverse preferences of the community. Just recently, it hosted the Nunavut International Film Festival, which put on a wide variety of Inuit and Arctic-made films of varying lengths and genres. I enjoy taking in a film or two per week depending on what is playing. 
Pub: The Storehouse serves as a community staple. It is a fantastic place to meet locals and other people in the same situation as you. Everyone has a story, and most are willing to share their experiences over a drink or two. 
11:59 p.m. – end of the end of the day
And so, the end of my day has arrived, where I sleep warmly and soundly in the fortress of dreams. I await the dawn of a new day with eagerness, looking forward to seeing what new experiences the arctic will have to offer.